Stamper -

Collect stamps,
get rewards!
How it works
Simple rules
One app - unlimited opportunities for rewards! Collect loyalty stamps and get freebies - all from your mobile device! Avoid having to store lots of paper loyalty cards. From now on, keep track of your credit points!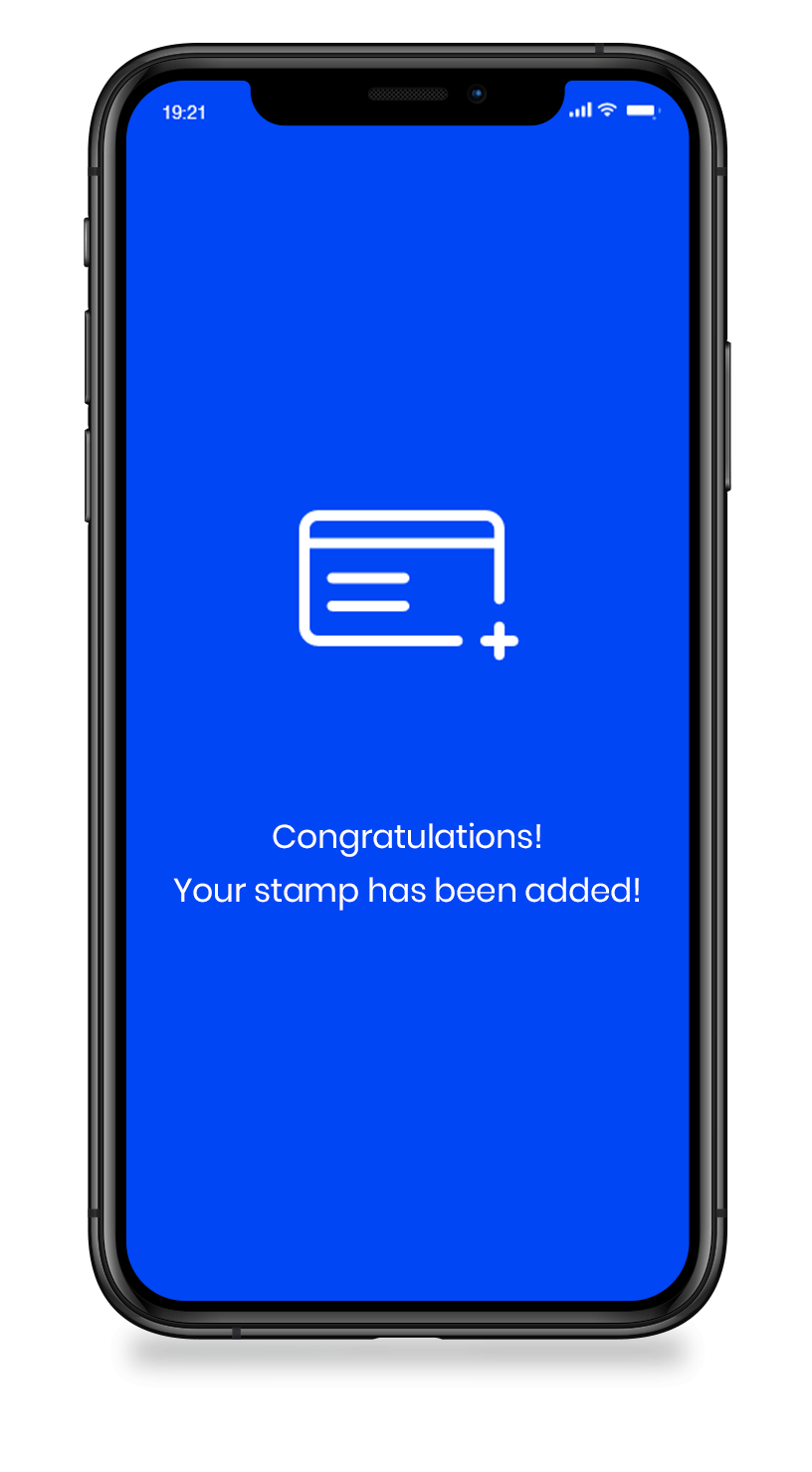 Functionalities
All of your cards will be at your fingertips.
No need to go searching for your paper loyalty cards before you head out. No need to bother with inky stamps that can get left behind, thrown away or damaged. Just keep all of your loyalty stamps in a virtual wallet on your mobile device. It's so easy to collect e-cards, scan loyalty stamps and keep track of the latest promotions. Stamper puts a stop to wasteful paper-based cards. Just grab your smartphone, and once you have completed your purchase it's child's play. Then you are free to use your rewards as you wish!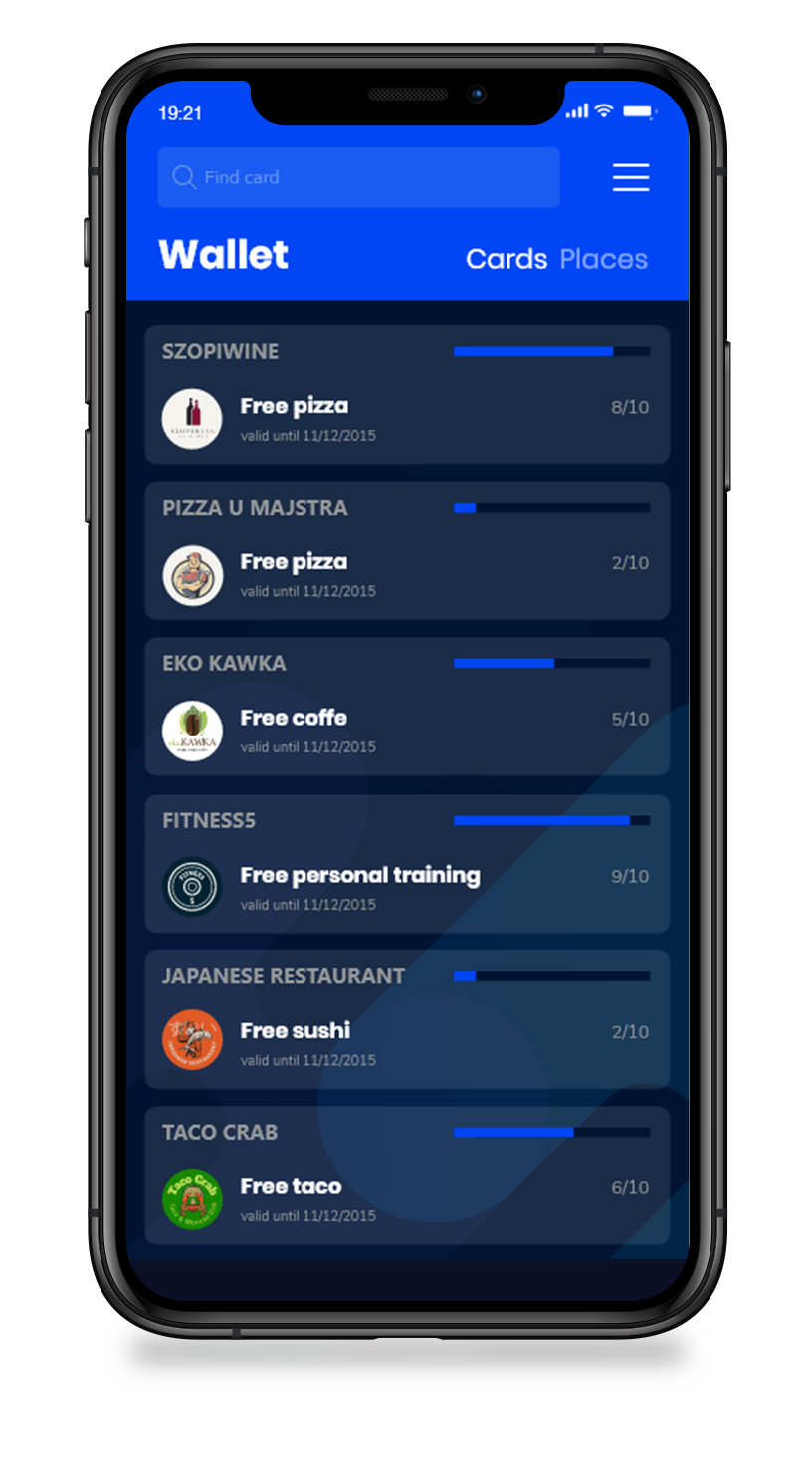 Keep
up to date!
You like to be rewarded! So use Stamper to check which of your favourite places are running customer loyalty schemes in your area. Select the map view option and get up to speed with the current promotions on offer. It is so convenient!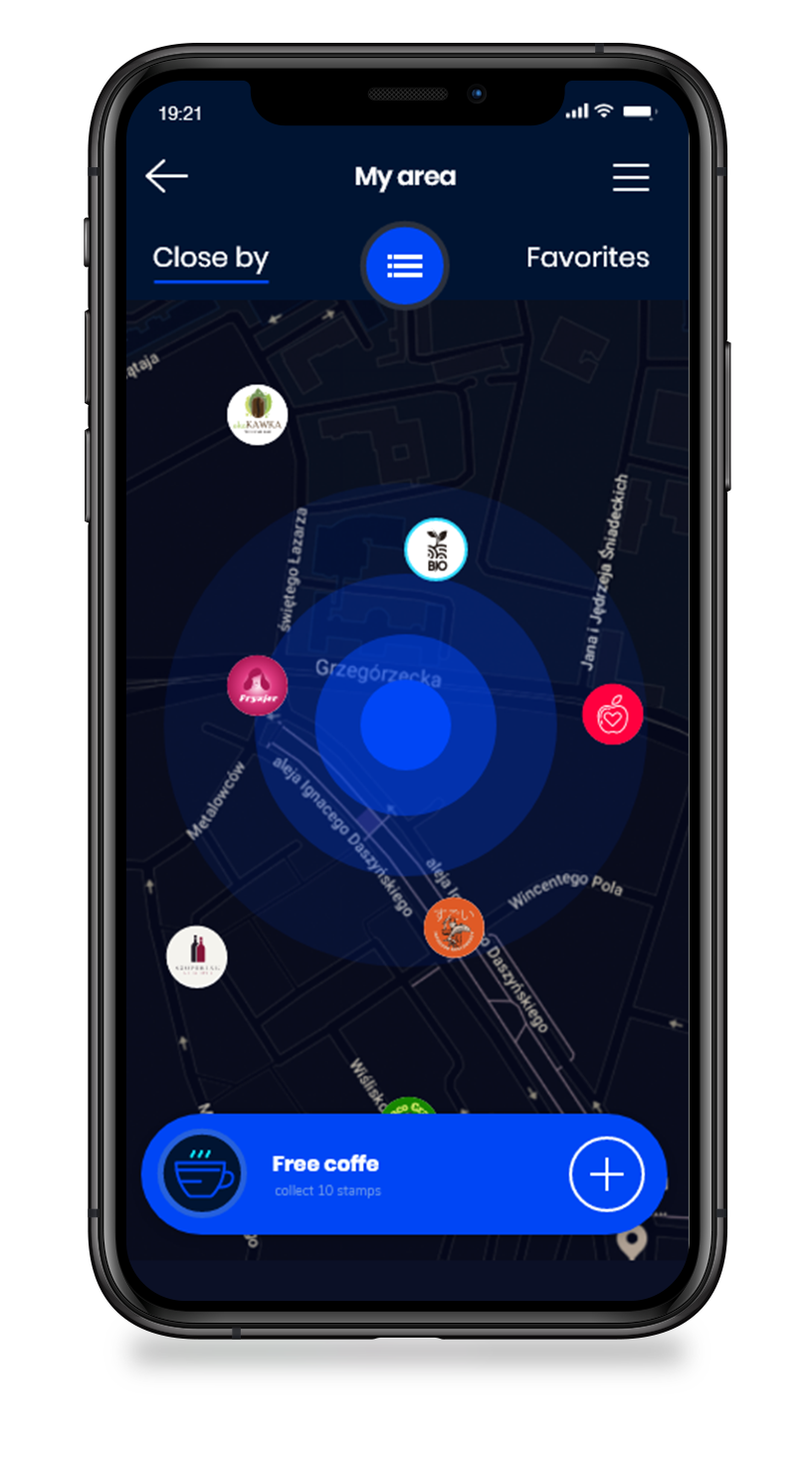 Collect rewards!
You don't need to worry about missing out on benefits. Once you collect the necessary stamps on your virtual card, you receive an automatic notification that you are eligible to collect your reward. It is easy to check where you can claim your offer. Since Stamper does away with paper cards, none of the stamps you collect will be wasted.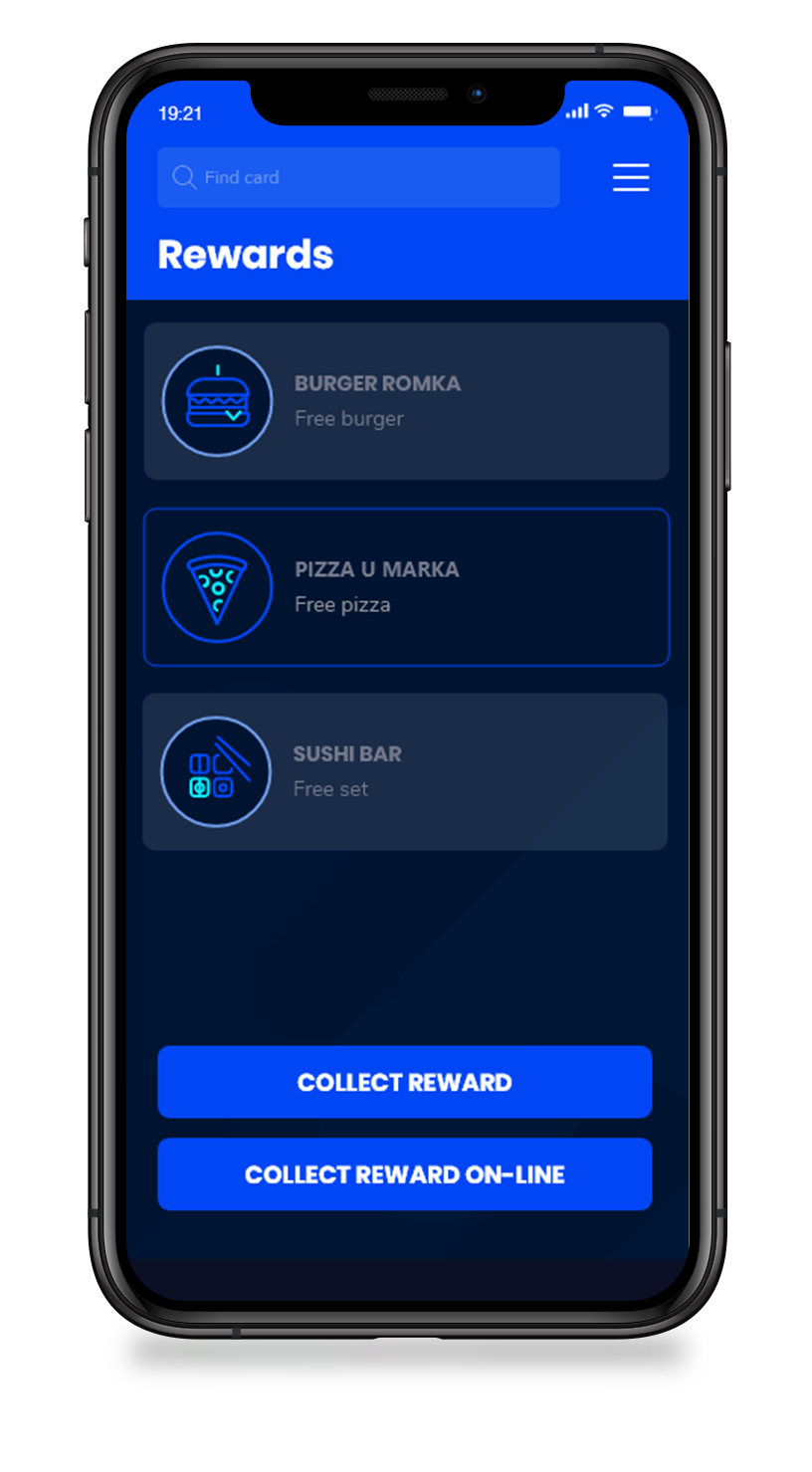 Download the app from Google Play or Apple Store
Loyalty deserves reward
join in today!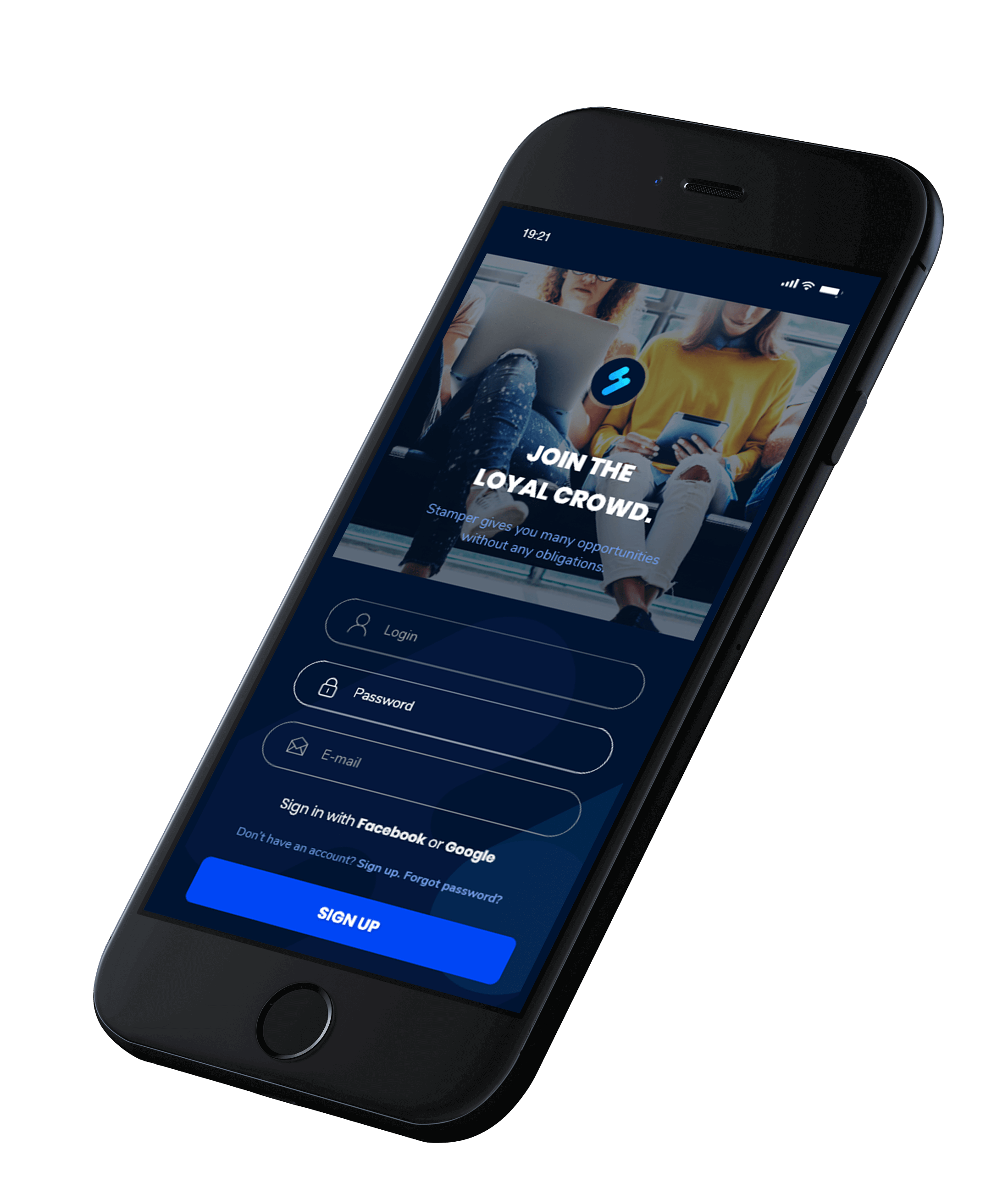 Do you run a company?
Find out more about our
business benefit pack